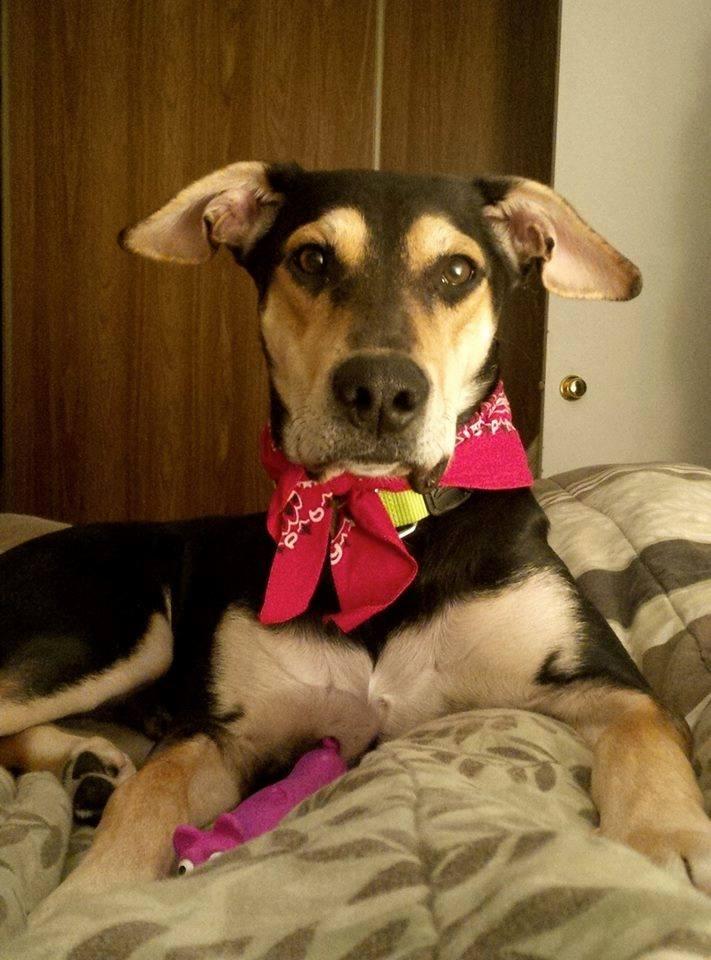 Introducing the strikingly handsome DJ, our ladies dog, man's dog, dog about town!
DJ came into care in August from a local shelter that had run out of room. He is an athletically built, mid-sized dog weighing in at about 50lbs. DJ's foster family report that while he came out of the shelter a very anxious boy, he is developing into a loving and affectionate wanna be lapdog with them and with friends.
DJ is still working on his anxiety issues, and can whine at times when he isn't sure of what is going on around him. He has shown steady improvement in his months in care, and is gaining more confidence every day. His main concern is with people that have hats or other headgear on. His foster family and Catahoula Rescue volunteers have teamed up to help him get used to people with hats with great success. We anticipate that this fear will soon be a thing of the past. DJ also came into care with separation anxiety. He has made wonderful improvements in this area, but a future family will need to continue to help him be comfortable being left alone.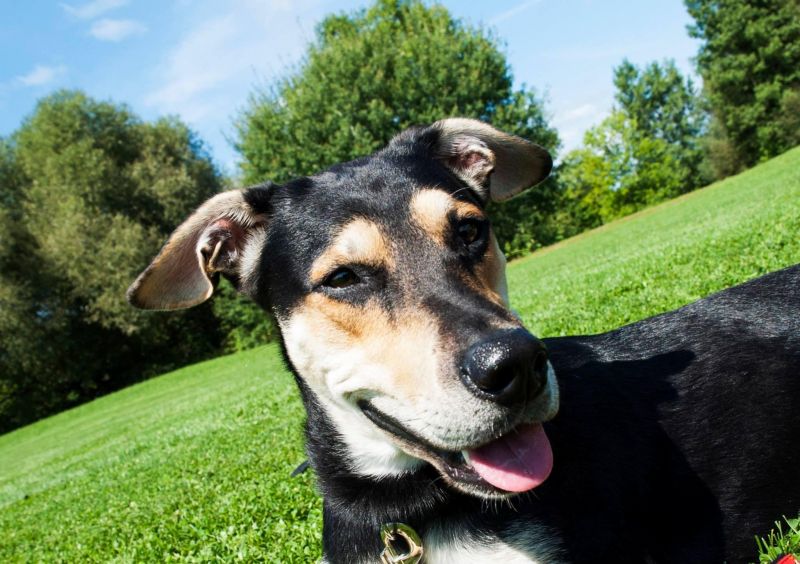 DJ loves to learn! To keep him busy and help with his anxiety issues, his foster family has taken him to a beginner's obedience course where he both learned all the material AND gained confidence every class. DJ will continue with his education until he is adopted to keep that success going. His current repertoire includes sit, down, sit/stay, down/stay, recall, heeling, pedestal work, and loose leash walking. And, just for fun, he has already learned how to zip through an agility tunnel.
DJ also loves to play! Fetching toys is a passion in his world, and he will consistently place 'gifts' in the laps or hands of his people to thrown for him. He has learned about food puzzles, like stuffed Kongs and food balls, and has decided that he is a fan. Zoomies with friends on the top of his activities wish list. He has proven to be good with dogs large and small. DJ has met cats in a pet store and aside from a curious look, chose to go about his day. He is good with people, though does best when given a chance to take the introduction at his own pace.
Overall, a smart and affectionate dog looking for a loving family to continue his life's journey with.
DJ is neutered, vaccinated, heartworm tested (negative), and microchipped.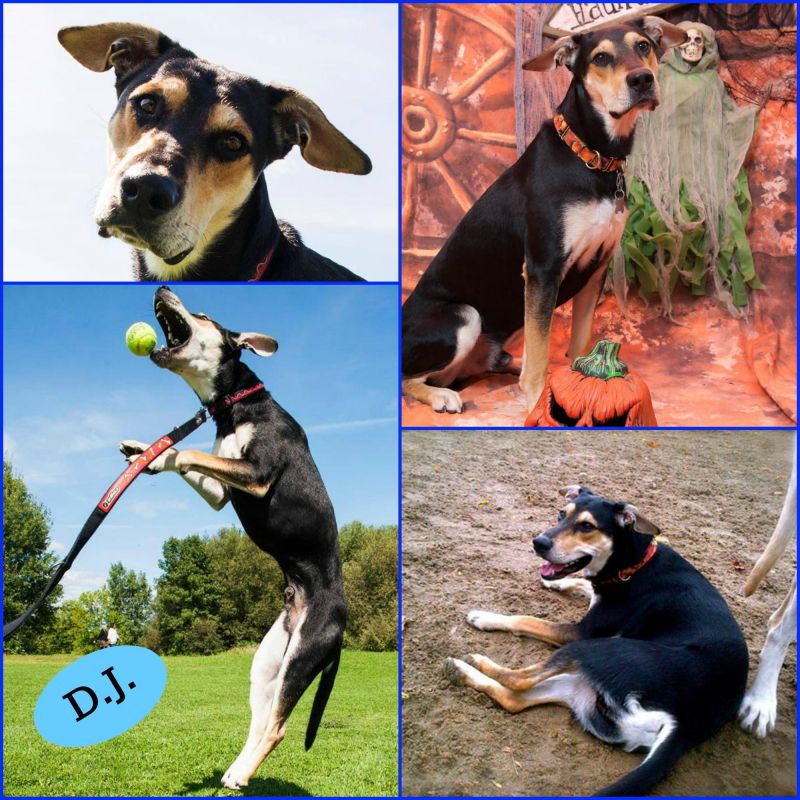 To apply to adopt DJ, please complete the adoption application form. For more information on DJ or any of our other dogs available for adoption, please contact catahoulaontario@gmail.com
To view all of our available dogs, click here