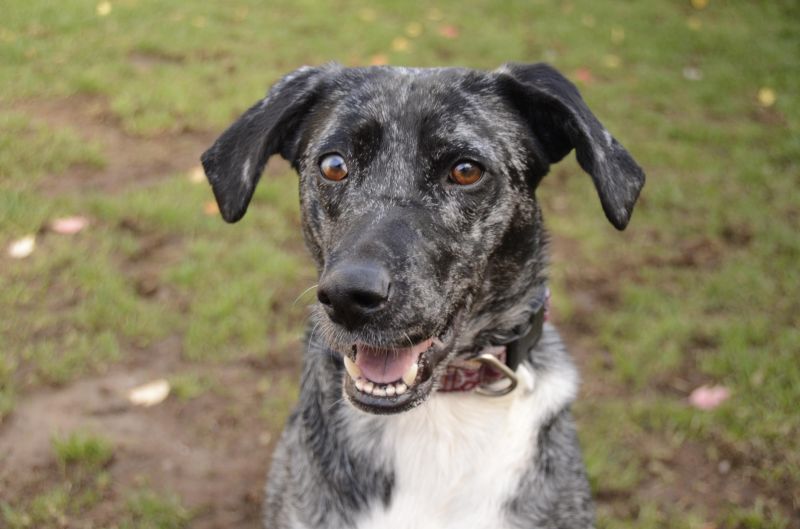 Misty is a stunning blue Merle Catahoula Mix? Aussie mix? (we are not sure!) with a cracked eye (her right eye is half blue half brown). Misty is a petite girl, at around 40lbs, and she is approximately 4-5 years of age. She still has plenty of energy, but is well past the troublesome puppy stages.
What a catch! She is fully house trained, well-mannered, and knows many basic commands, including sit, down, wait, free, back up, leave it, go to your bed, go potty, and she would be keen to learn more. She is very good on leash, and will walk with a loose leash except when she sees other dogs (she gets excited and may pull, whine, etc). She loves her crate and happily relaxes there! She is very smart, responsive to training, and would love to learn more new things to keep her mind busy.
Misty is very affectionate. She likes to cuddle, give lots of kisses and she will even curl up on your lap if you let her. She has the happiest butt wiggles when you pet her and talk to her! She is also friendly with strangers and enjoys meeting new people.
Misty is an active, agile girl and will need daily exercise. She loves going for walks and playing in the yard. She would make a good jogging partner as well. She does need supervision in the yard and adequate exercise, as she has been known to escape yards in the past when bored and unsupervised. She can leap 3 ft in the air, and turn on a dime! She may do very well with dog sports or other fun activities.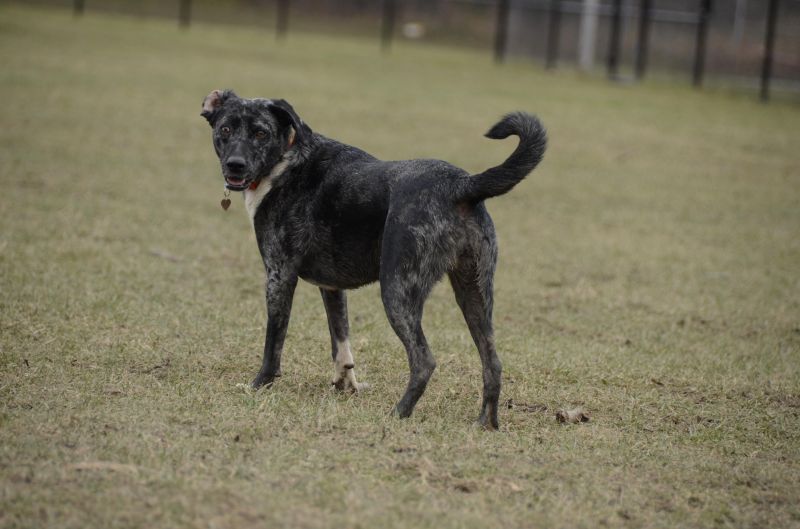 Misty is pretty quiet overall, but she does alert bark to let you know if someone is at the door or walking by the yard. However, she settles quickly once you thank her for doing her job!
This sweetheart lived in a home with a baby (0-17 months) and did very well. She adjusted well to the arrival of the baby, and loved licking the baby's face. She was very tolerant and respectful.
She does not guard her toys or her food bowl from people or other dogs.
Misty has also shared her home with other dogs and is friendly with them. She is currently being fostered with two other dogs, and would be fine to either join a home with another dog, or be an only dog. She has had a few play dates with various dogs and done wonderfully. She is best in a cat-free home, as she finds them to be too much fun to chase.
Misty can be timid at times, and will benefit from ongoing confidence building. As an example, the odd thing will scare her and cause her to cower (a statue, the ceiling fan, a broom), but she recovers quickly.
If you are looking for a smart, affectionate, and active gal, than Misty may be the girl for you! She will thrive in a home that offers mental and physical stimulation, lots of cuddles and plenty of affection.
Misty is spayed, vaccinated, heartworm tested (negative) and microchipped.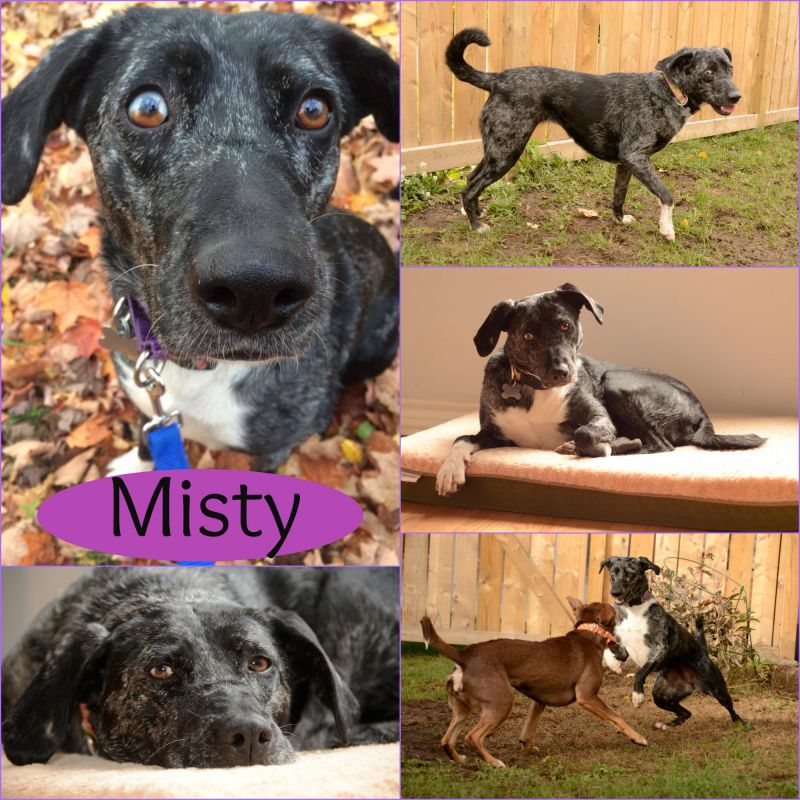 To apply to adopt Misty, please complete the adoption application form. For more information on Misty or any of our other dogs available for adoption, please contact catahoulaontario@gmail.com
To view all of our available dogs, click here