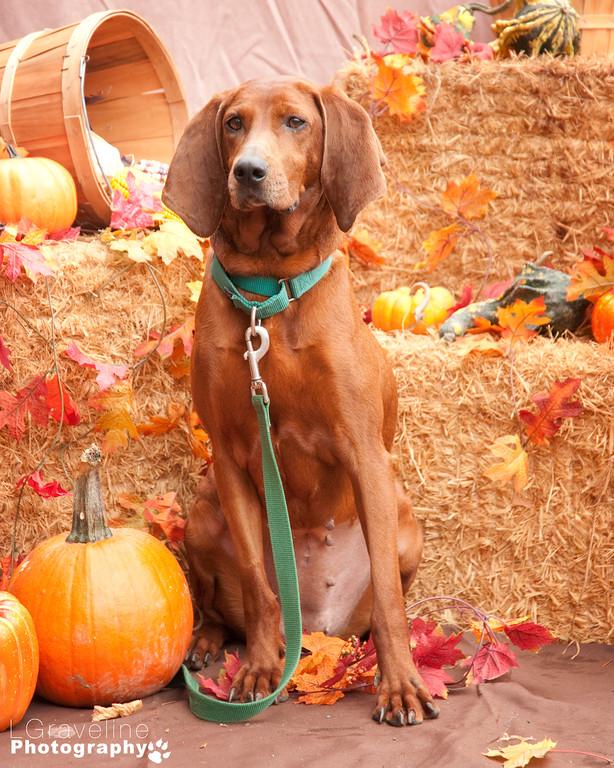 Duckie is a petite Redbone Coonhound with a big personality. She may be mixed with another breed -- a few people have guessed Doxie, but we're not sure. She is just about 45lbs, with a gorgeous red coat that feels like velvet. She is approx 3 years old, and a wiggly, happy, lovebug!
This girl brings the party wherever she goes! She has lots to do, and lots to say!
What a hoot! She loves other dogs, and loves to play. She can hold her own in a playful wrestle, but is very submissive if there is any conflict. She would do best with either another playful dog in the house, or regular visits to a fenced dog park, as she has lots of energy to burn and loves to play.
She is affectionate with people, including when she meets new people. She has met children when out and about and enjoyed their attention, but is not currently living with kids. She does still do some jumping and occasionally mouthing, so young children may be intimidated.
She would need to be cat tested before joining a home with feline friends.
True to her breed, she has an impressive set of lungs, and she does like to bay. However, she is quickly learning to use her voice more sparingly, and to use her "inside voice" around the house. She is very smart, and very trainable.
Although she does have some hound stubbornness (I prefer persistence!), she is also very eager to please and she is food motivated. She is fully housetrained, working towards crate trained, and rides well in the car.
Duckie is very good at sharing her toys with her foster-siblings, and she does not guard her food bowl from people to other dogs.
Duckie is just such a fun-loving, and spunky dog! She is so sweet, that everyone who meets her is quite taken by her. Her photos don't do justice to her gorgeous red coat, it is quite stunning.
A single family home is required to adopt Duckie, and a fenced area to play would be a huge plus (either a fenced yard, or regular trips to a fenced dog park, as she is very social).
Duckie is spayed, vaccinated, heartworm tested (negative) and microchipped.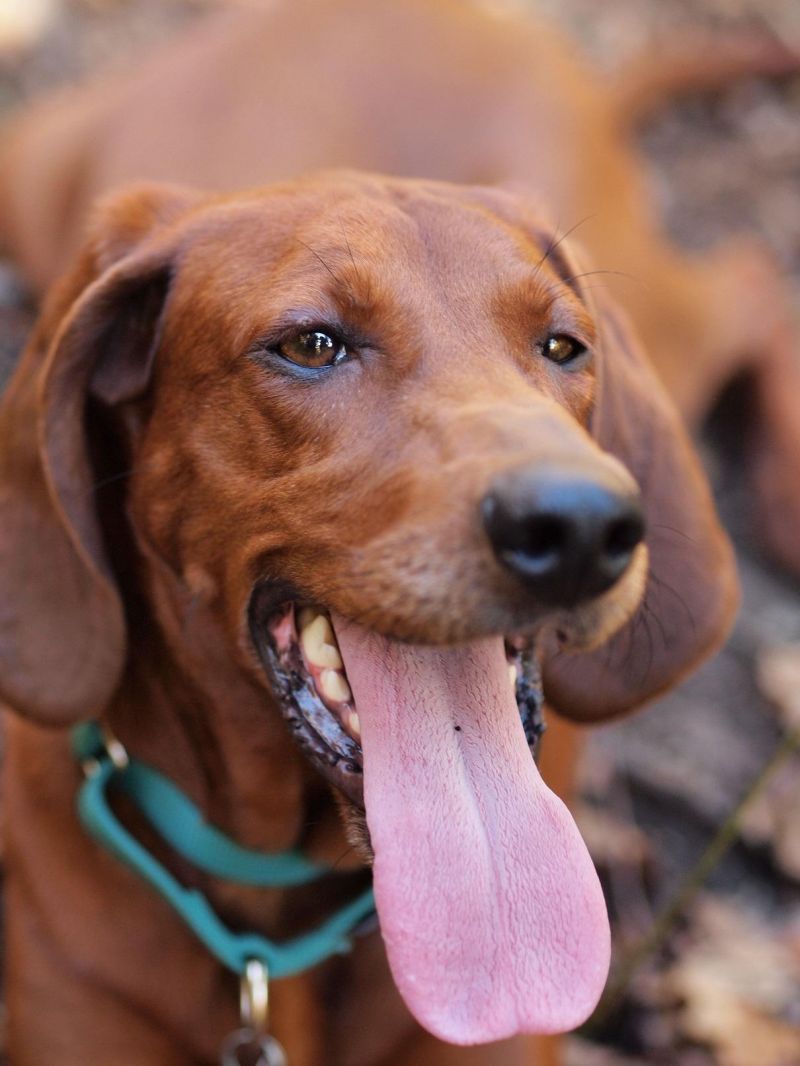 To apply to adopt Duckie, please complete the adoption application form. For more information on Duckie or any of our other dogs available for adoption, please contact catahoulaontario@gmail.com
To view all of our available dogs, click here