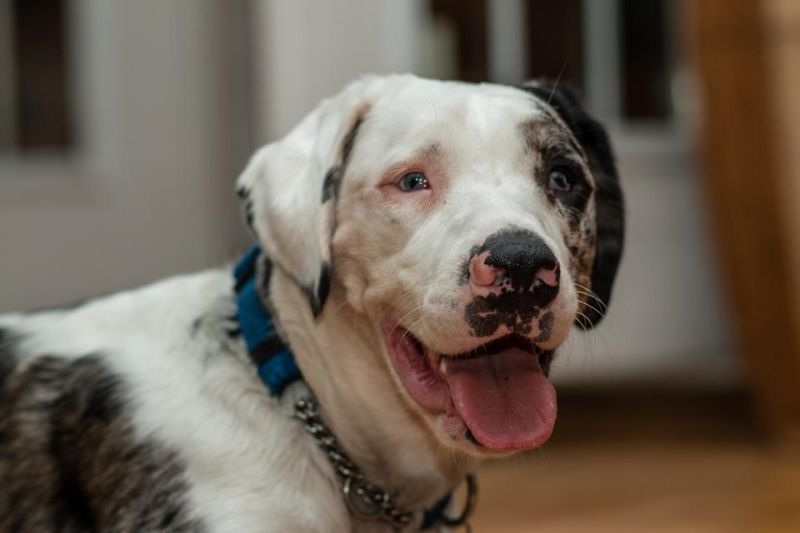 Bella is an 11-month-old Catahoula mix. She is a beautiful girl who gets plenty of compliments out on walks. Bella is extremely smart and very inquisitive. She also happens to be deaf and partially blind. But don't feel sorry for her because she certainly doesn't let that slow her down!
Bella is excellent with other dogs and has made fast friends with her new foster brother. Unfortunately she hasn't quite hit it off as well with the cat. While she doesn't do the cat any harm, she wants to play with her and the cat wants none of it! Bella would be better off in a home with no cats, but another dog to be her guide would be ideal! She doesn't live with any children, but has been around them and done very well.
Bella wants to jump up and kiss every human who crosses her path. She hasn't learned her manners yet and will need a family to show her how to politely greet humans and other four-legged friends.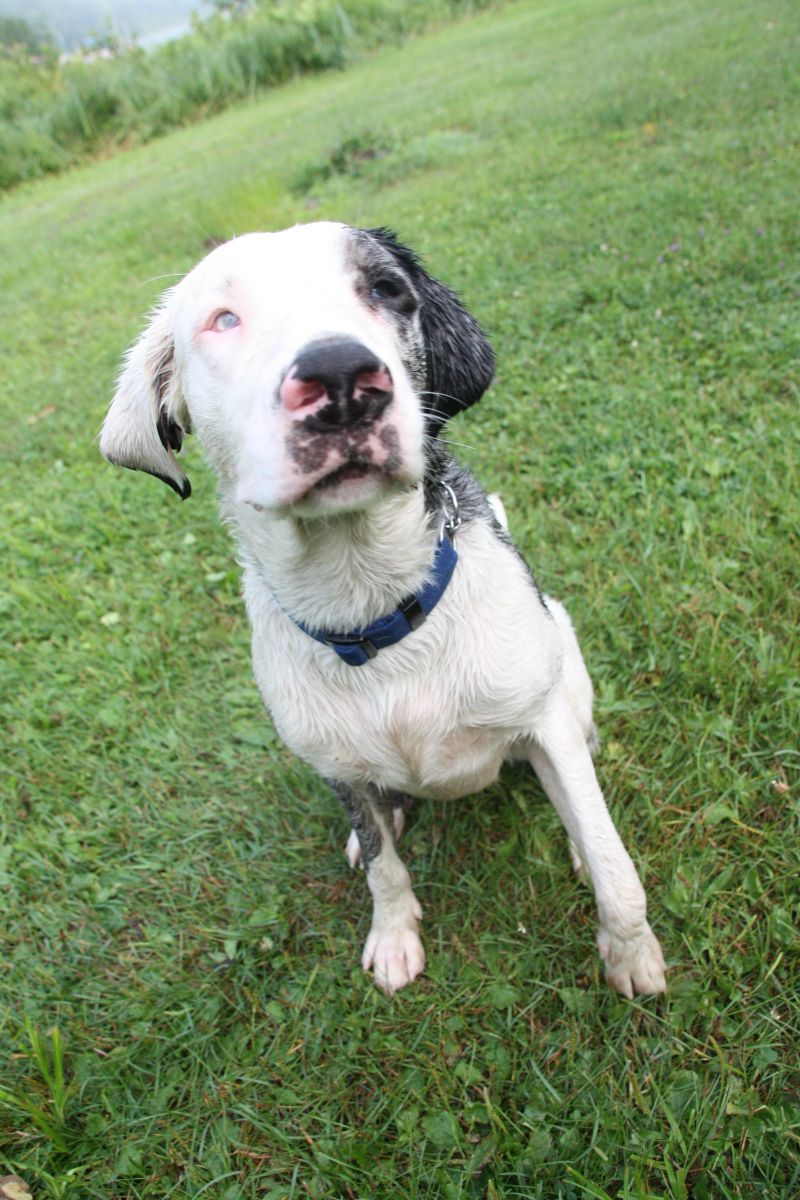 She is a master of escape and will therefore need to be crated while her family is out. She also loves to chew, but if given a good bone or a treat filled kong, your furniture will be safe!
Bella loves to curl up next to her foster mom at night, sleeps right through the night and doesn't get into any trouble.
True to her breed, Bella has lots of energy and puppy energy at that! She requires lots of exercise to stay out of trouble. She needs to learn leash manners, but once she does she would make an excellent running partner once she has finished growing!
Because she is deaf, Bella may never be able to go to an unfenced off-leash park; however, she will need to run. She would be well suited to a family with a large fenced-in yard so she can run and play to her heart's content.
Bella is spayed, heartworm negative, up to date on her vaccinations, and will be microchipped prior to adoption.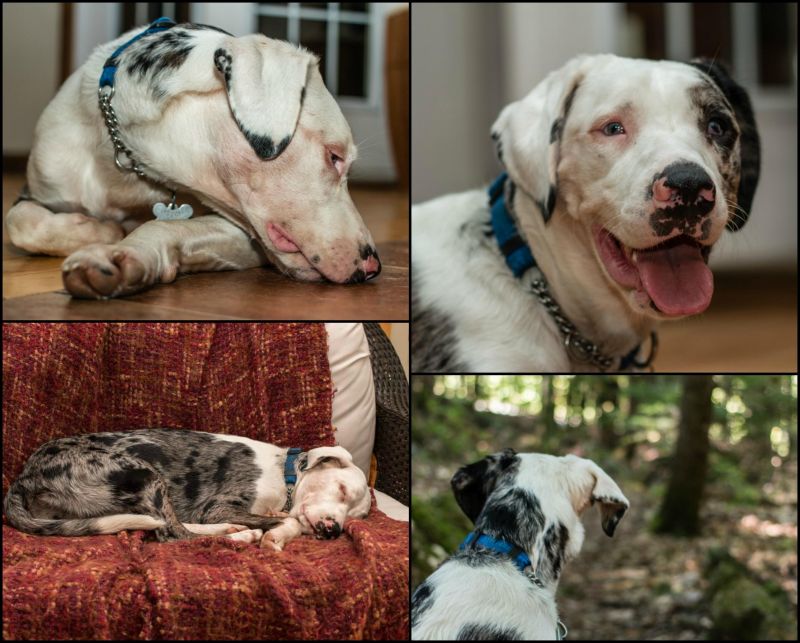 To apply to adopt Bella, please complete the adoption application form. For more information on Bella or any of our other dogs available for adoption, please contact catahoulaontario@gmail.com
To view all of our available dogs, click here