Gypsy is available to homes in the Ottawa area ONLY, as she will continue to require vet care (boosters and spay surgery when age appropriate), which we will provide at our cost.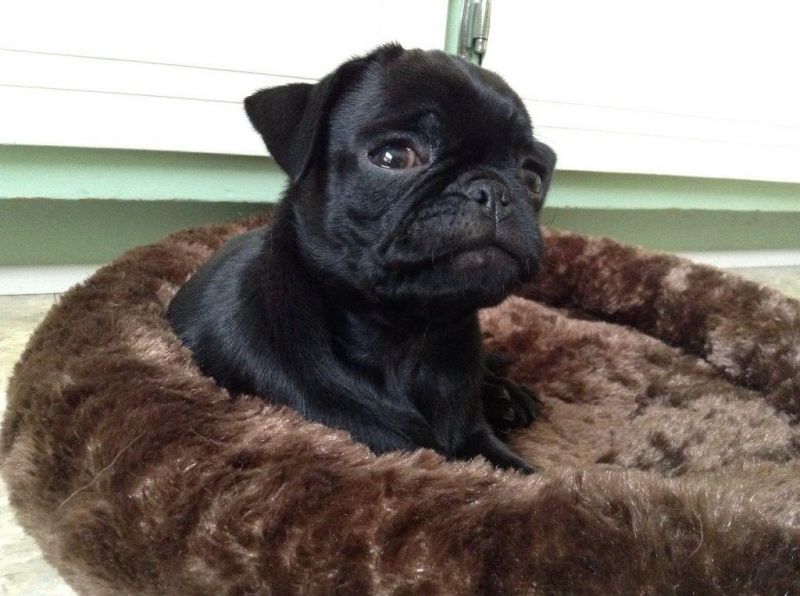 This little bundle of joy is a 2 month old Pug puppy that can't wait to snuggle up with you. Gypsy loves playing, she loves people, she loves affection, she's good with dogs and cats (although she prefers the company of people right now) – she's just a baby full of kisses and playfulness. She is looking for a home that loves fun and snuggles as much as she does – could that be yours?
Gypsy is still 100% puppy. She is starting to get the hang of house training and does very well with a pee pad, but it will take time. She will require a puppy-proofed home, a crate to keep her safe, as well as mid-day pee and snuggle break, and/or someone home more frequently, for several months to come.
Gypsy is learning that her crate is a good place to be. She sleeps in it all night with very little opposition. She is getting used to being on her own for short periods of time during the daytime. She is enjoying her alone time more and more every day and does not cry for long before she settles down and waits for you to return.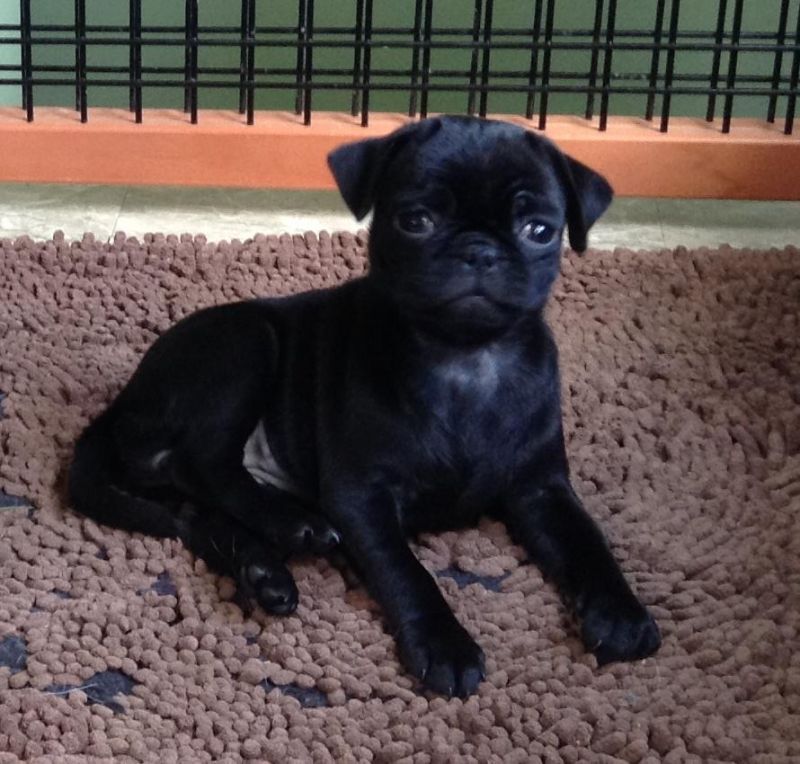 She is living with other dogs and cats, and fits in very well. She is a confident puppy, not shy or scared of much. She is not currently living with children, but should do well with respectful, dog-savvy kids. She is learning that fingers and feet are not chew toys and redirects easily. She is always under foot and being so tiny at only 3.5 lbs, it's important to keep an eye out and be careful not to step on her. Silly Gypsy.
Gypsy is a well rounded, happy-go-lucky puppy that (like all puppies) will need continued socialization and training to become the best adult dog that she can be. Please note that a basic obedience class will be a mandatory condition of her adoption, as training is essential to her future well-being.
The cutest thing you will ever see is Gypsy all snuggled up in her bed, snoring like a champ. She will make one lucky home very happy.
Gypsy' adoption fee is $500, and includes her spay surgery at 6 months of age, 3 rounds of puppy boosters, rabies vaccination, de-worming and microchipping.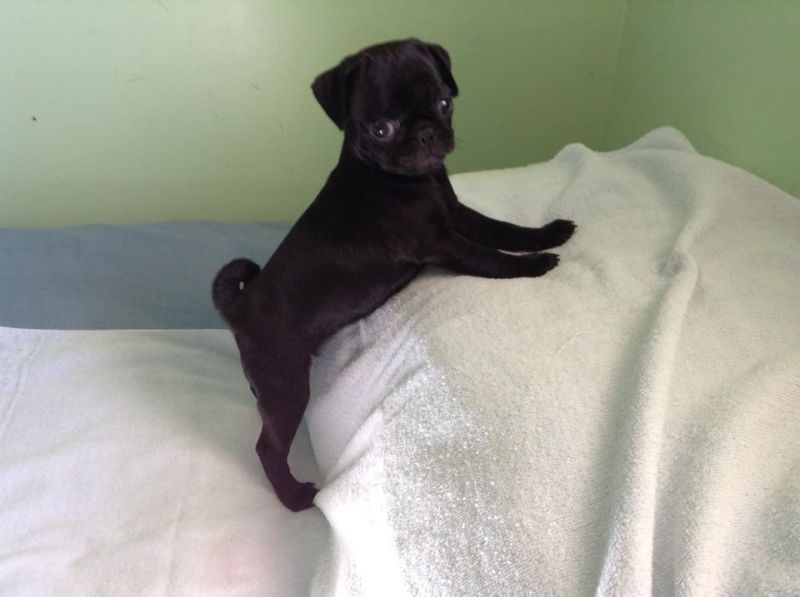 To apply to adopt Gypsy, please complete the adoption application form. For more information on Gypsy or any of our other dogs available for adoption, please contact catahoulaontario@gmail.com
To view all of our available dogs, click here