PLEASE NOTE: Ozzy needs a foster for foster-to-adopt home and has some medical issues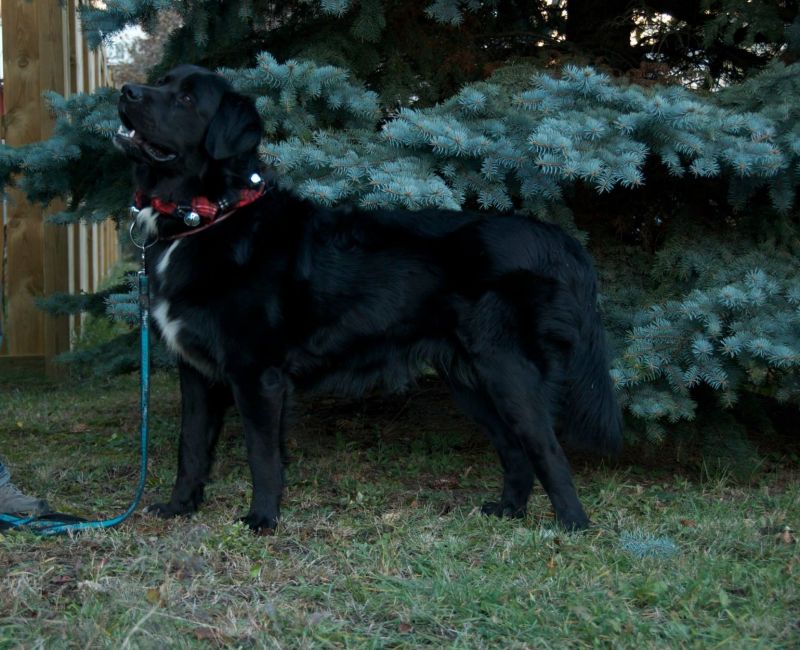 Oh Hello, pleased to meet you. My name is Ozzy (they call me Oz). Some people ask me if I'm a black bear, but I'm pretty sure I'm a Newfoundland mix (possibly mixed with Lab -- get it, Newfoudland & Labrador?). I'm around 3-4 years old and just about 100lbs. My foster mom calls me a teddy bear and says I always have a smile on my face. Of course I'm smiling - I love everything about life! Especially the little things. The smell of grass, the sun on my coat, watching the birds, belly rubs and ear scratches... I wish every day were a nice relaxing Sunday morning!
My only complaint in life is that my darn hips are sore. I have severe hip dysplasia and my back end is just not quite right. To be honest, I don't seem to notice that much, as I get around just fine and it doesn't slow me down much. Because of my medical needs, I'm looking for a longer term hospice home or a foster to adopt arrangement. You see, these nice rescue people want to get my medical issues under control before I'm adopted out, and they say they're really not sure what lies ahead for me. I probably need physio, so I need someone that can commit to working with me daily and get me into physical shape. If I end up needing surgery, I will need someone home with me while I recover, and someone that is very committed to making sure I stay off my feet.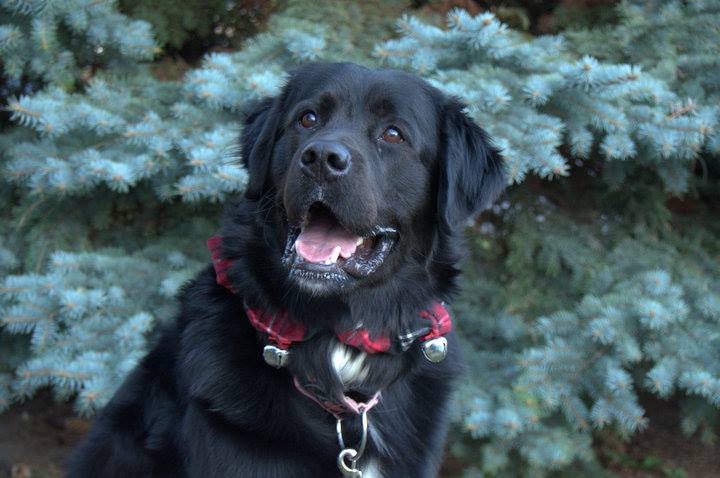 I am very comfortable in the company of dogs - all dogs are great potential pals! I play a little, but mostly I like to just spend time with my canine and human friends. I must admit though, I'm living with a Great Pyr puppy right now, and could do without a pup jumping on me. I LOVE the outdoors and would spend all day outside if I could.
I think I'd do just fine with cats and children, but so far I haven't really met that many. I am a bit shy when meeting men. When I met my current foster dad, I peered at him around the corner, and dashed away when he looked at me. Then it occurred to me that he would probably scratch my head if I came close, so I did, and hey, it worked!! Then he rubbed my belly and I knew we were friends. Now I see he meant no harm at all *blush*.
I'm well behaved and clean (housetrained) in my home. I'm not really used to leash walks, so I do still pull on leash, but am getting the hang of it quickly. I can't do long walks yet (that's ok - more time for relaxing!), and no flights of stairs for me. Sure, I can do a few steps up to your door, that's no problem, silly!
What do you say, is your heart and home big enough for a teddy bear like me? I'll return the favour by making you smile everyday, I hear smiles like mine are contagious!
Love,
Ozzy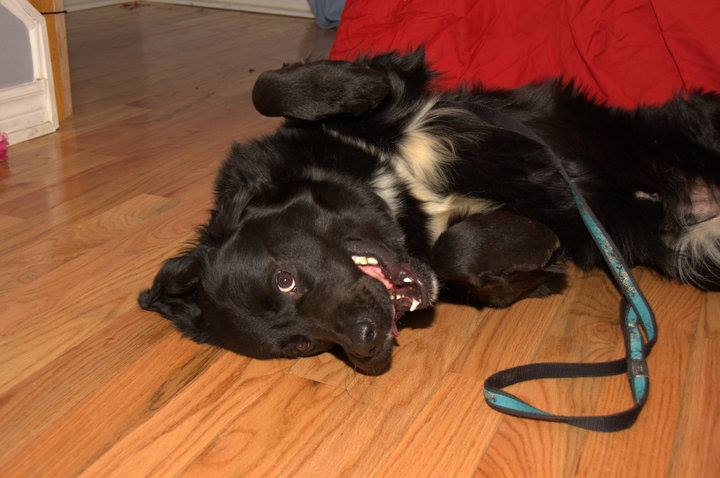 If you're interested in fostering or fostering-to-adopt Ozzy, please contact catahoulaontario@gmail.com to discuss Ozzy's health issues and requirements.
To view all of our available dogs, click here