Note that Diego is on hold while we process current applications on him. Should he not be adopted, we will process new applications on him again.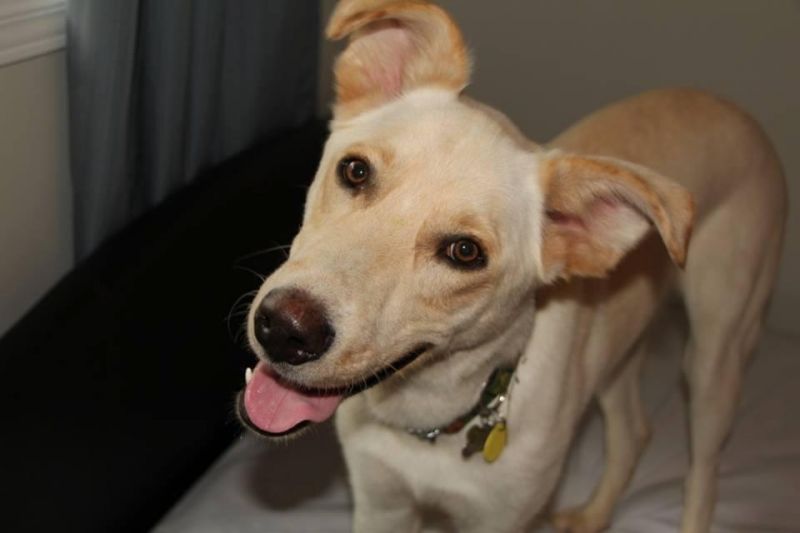 Our best guess is that Diego is a Lab/Husky/Shepherd mix and that he is about 2 years old.
He is currently in a house with two other dogs (and they play all the time), a cat (whom he treats with respect), and two small children (2 and 4). He has fit in really well. He can sometimes be a bit of a puppy and doesn't know where his whole body is at all times.
Diego is curious, smart, and a bit silly. Within three days he knew his new name, the commands 'off', 'down', 'go pee' (he already knew sit), and reliably comes when called. He loves his toys, bones and, of course, ball for playing fetch. He has been quick to learn which toys in the house are dog acceptable and which are not.
He is a huge cuddle bug and loves nothing more than to snuggle for belly rubs. He is house broken (we had a few accidents when he first arrived) and asks out when needed.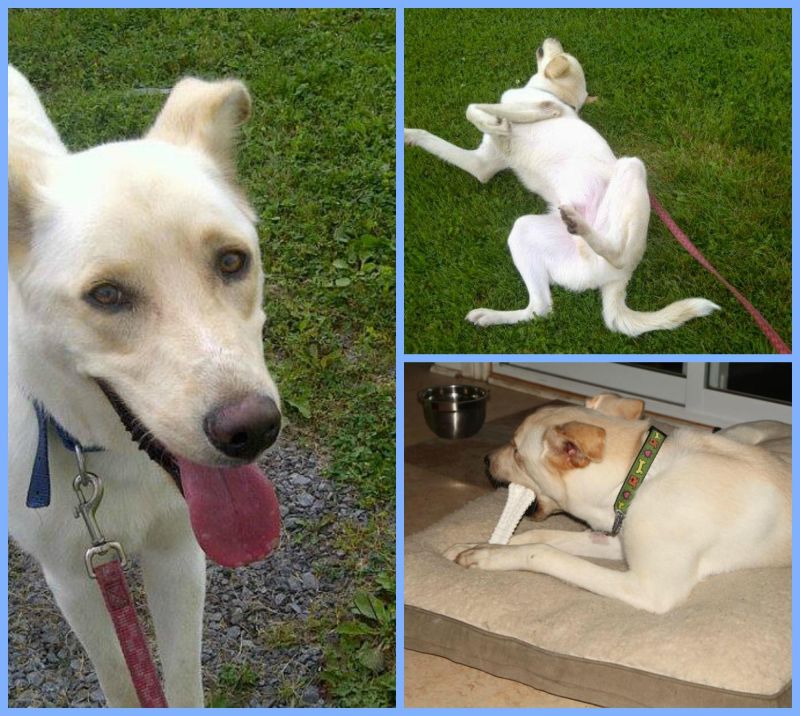 Diego does have crate and separate anxiety (mega drooling in crate), but within four days he was found to be good (not perfect) with the run of the house which reduces some of the anxiety. Ideally, he would be in a home that is able to work with his anxiety.
His Lab side shows in his colour and food drive. He LOVES food and has helped himself to a few things recently. Once certain items were removed from access, free time has been uneventful. This love for food and his smarts will be great for obedience training.
Diego is a social dog and would do well in a house with playmates or that can offer regular play dates with other dogs (dog park, or lots of visits with doggy friends for play dates).
Come meet this big sweetie today!
Diego is neutered, up-to-date on all his shots, and will be microchipped prior to adoption.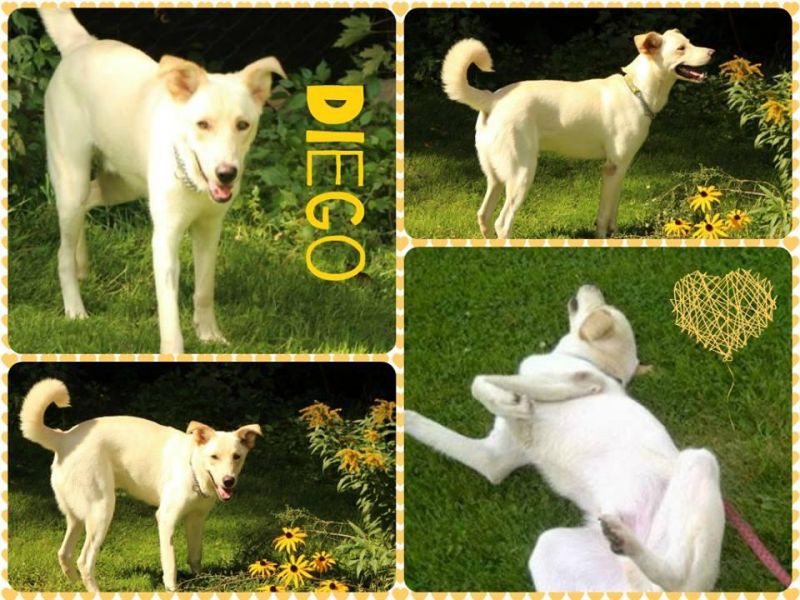 To apply to adopt Diego, please complete the adoption application form. For more information on Diego or any of our other dogs available for adoption, please contact catahoulaontario@gmail.com
To view all of our available dogs, click here