*FOSTER OR FOSTER-TO-ADOPT NEEDED*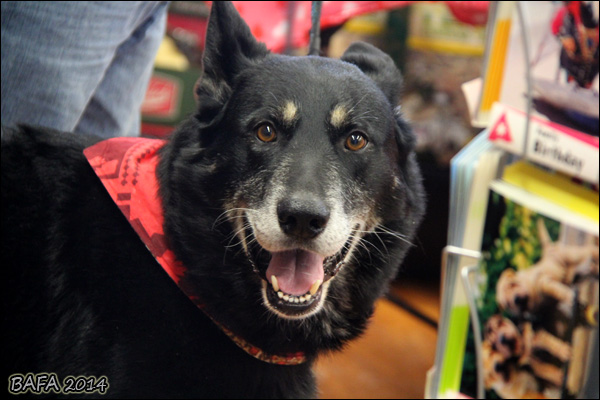 Bear is a 65lb German Shepherd mix, approximately 4 years old (or younger, based on his demeanor). This boy has personality in spades, a killer smile, and a friendly disposition. He has never met a stranger, because everyone is a friend!
He is intelligent, very playful, loves his walks,and enjoys lots of affection and hugs. Did we mention he loves his walks? ;-) He'll do a happy dance at just the thought of a walk, and he will let you know if you're behind schedule. On top of walks, he really does need an opportunity to RUN every day, either in a fenced yard or park, etc.
Bear is housetrained and he knows basic commands, in French and English. Good boy! He would LOVE to do an obedience class, and would thrive with additional training.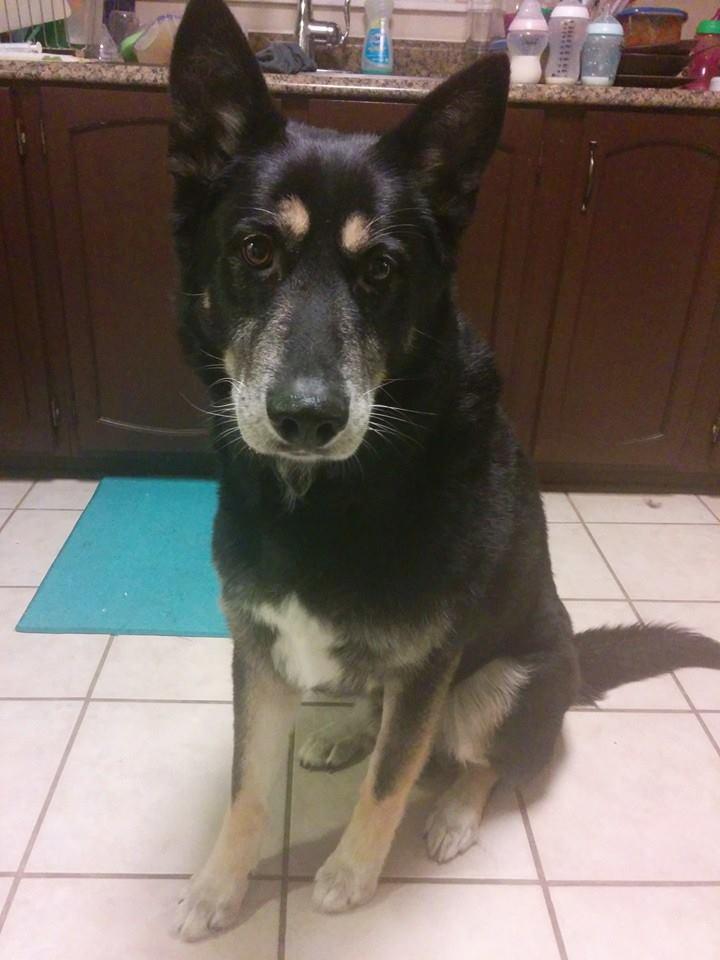 Bear is very tactile, and uses his paws creatively, including to ensure you know he is there (in case you missed the big nose poke). He just wants to be a part of the family. He'll nuzzle in for affection, give kisses, and happily sleep at your feet, or play with a ball.
He is extremely loyal to his human, and will likely do well off leash once bonding is established.
Bear has been to adoption events where he was polite and social with all new dogs. He is currently sharing his foster home with another female dog and they are doing well. He would likely do better as an only dog or with a submissive dog.
Bear is not currently living with children, and based on his size and jumping when excited, he would do best with older children (eg. teens). Bear needs a home with no cats.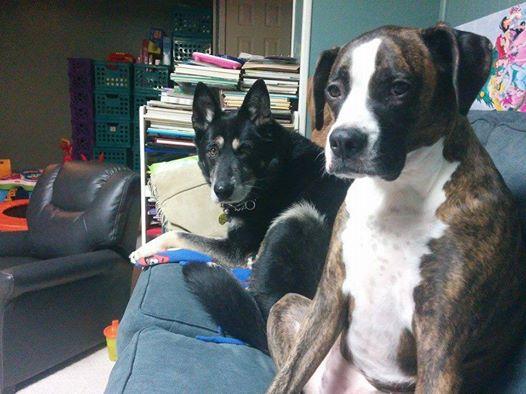 Bear does bark, and is likely not suited to apartment living. His bark is suitably impressive too! He will pull on leash when he's excited, such as when we sees other dogs or people.
Bear is a happy-go-lucky, loving family companion and protector. He will thrive in a home that provides lots of exercise, training and boundaries, plus lots of love and affection.
Bear is neutered, microchipped, heartworm tested, and up to date on his vaccines. He's looking for a foster family or an adopter.
To apply to adopt Bear, please complete the adoption application form. For more information on Bear or any of our other dogs available for adoption, please contact catahoulaontario@gmail.com
To view all of our available dogs, click here