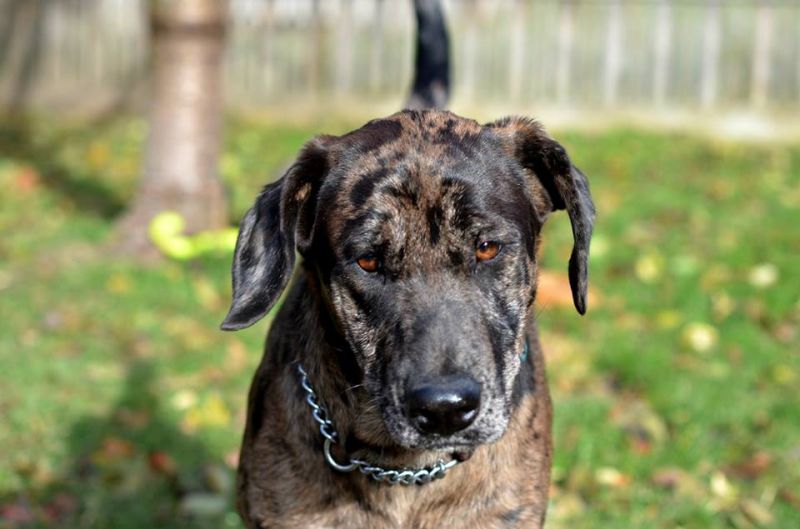 Wally is an approximately 18 month old Catahoula mix from Kentucky. Wally came into foster care in Bowmanville around mid-November, so his foster family is still learning about Wally.
He is a kind, loving boy with lots of puppy-like energy. He is house trained and crate trained, but prefers to free-roam the house at night, usually choosing to sleep in the dog bed next to his foster parents. He requires lots of exercise and lots of stimulation to keep him busy, and lots of snuggles as he has a big heart and enjoys being close to his people.
Wally also has no problem being independent and socializes very well at the dog park, often greeting all humans and dogs alike with his characteristic Wally Wag that has him nearly folding in half! Sometimes he is a little bit too pushy at the park, but as we work on his recall, which is surprisingly impressive, a little distraction is all he needs to redirect his attention to another activity.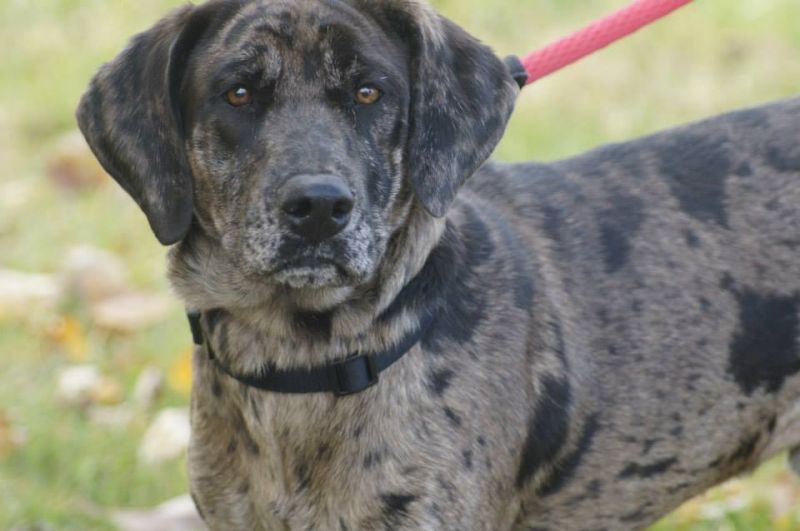 Wally is very food motivated, and mealtime brings out Wiggle Wally. He is working on "Sit" for cookies and leashing and unleashing. This is a work in progress. He is also learning how to take treats gently from his handler. He is very excitable, and like a puppy, sometime has trouble focusing on the task at hand. This greatly improves after his much-needed exercise and stimulation.
Wally loves toys, bones and antlers - anything that will keep his chompers busy. If not dog toys, he will find the nearest flip-flop, sandal, or baseball cap to occupy his time. His foster mom has invested in some great new chew toys, and the antler seems to be his favourite by far. Tug toys are also a big hit, and Wally enjoys tugging with his Catahoula foster brother, Gunner, as well as wrestling and playtime either in the house, yard, or park. He plays well with the dogs at the park and loves to chase and be chased. He often stalks Gunner, slinking down to the ground like a lion about to pounce. His antics are a great source of entertainment. He likes truck rides, and will often stand on the middle console so he can help navigate, never getting in the way.
Wally is neutered, up to date on vaccinations, heartworm tested (negative), and will be microchipped prior to adoption.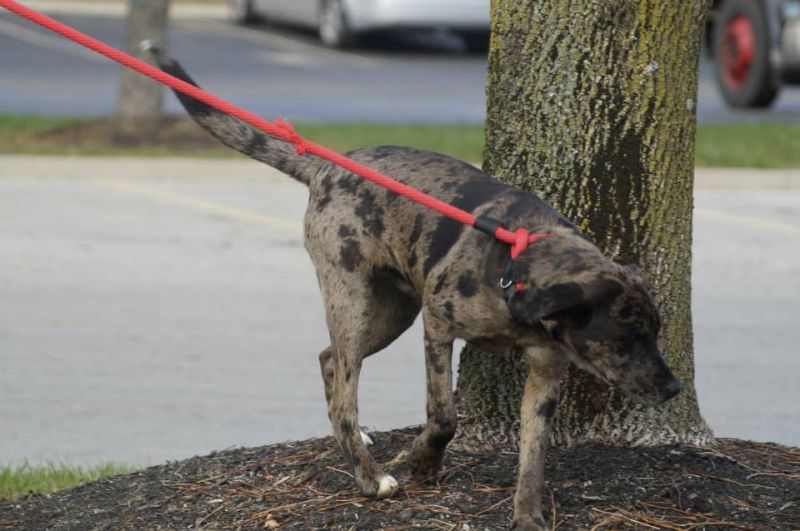 To apply to adopt Wally, please complete the adoption application form. For more information on Wally or any of our other dogs available for adoption, please contact catahoulaontario@gmail.com
To view all of our available dogs, click here