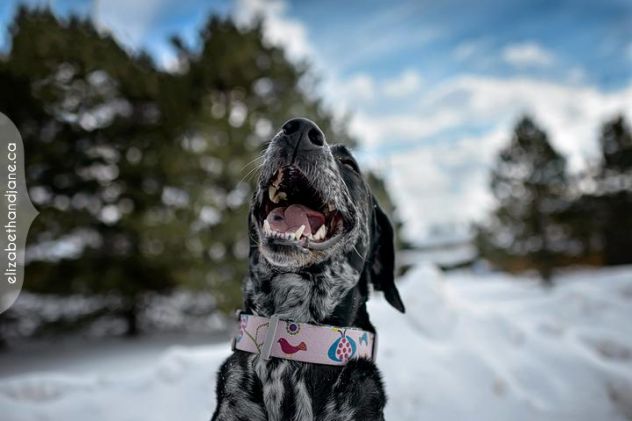 Hi, my name is Patsy! I am a young Catahoula mix girl (about 1.5 years old), but I have already learned to be afraid of so much. My foster momma is teaching me that I don't need to be afraid all the time, and that new things are fun! Once I've made friends with a dog I love to play. I love to play in the snow, chasing in the snow is the best! I would love to be the only dog in the house, but I could learn to love a sibling. I wish I could find a furever family who will love me and give me belly rubs and take me for walks every day. We could build a snowman together…well, you can, I'll run around and make you laugh instead! Will you be my furever family?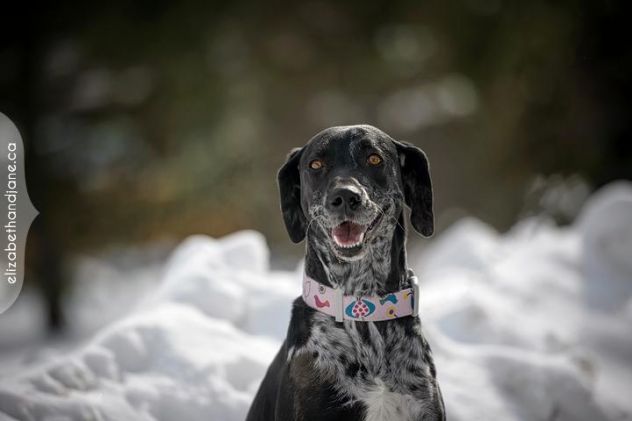 And now, a few words from my foster mom: Patsy is such a special girl. Every day she makes me smile and laugh. She is goofy and silly and her smile is amazing. She can be very fearful of new dogs that come into her space, and will bark or snap at them if she feels threatened. We are working diligently on teaching her that she doesn't need to be afraid, but her furever family will need to continue this work. She loves to run and play outside and would be an amazing addition to your family. Patsy loves her crate and often will retreat into it when she is feeling insecure, or when she has realized that she hoarded all her toys in there. She does not eat or destroy furniture, but she sure does love to de-stuff her toys! Patsy would be perfect for a family with no other dogs, or a submissive type dog.
Experience needed: Experience with handling a fearful dog
Vocalizing: Barks when left alone for a few minutes, but does settle – not a good option for apartment living
Leash Trained: Reactive to new dogs and will pull.
Reaction to new people: Friendly
Likes: Toys, Belly Rubs, Car Rides
Patsy is spayed, up to date on vaccinations, and microchipped.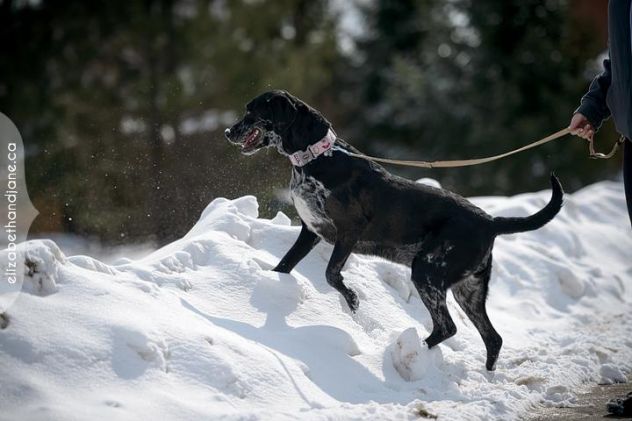 To apply to adopt Patsy, please complete the adoption application form. For more information on Patsy or any of our other dogs available for adoption, please contact catahoulaontario@gmail.com
To view all of our available dogs, click here