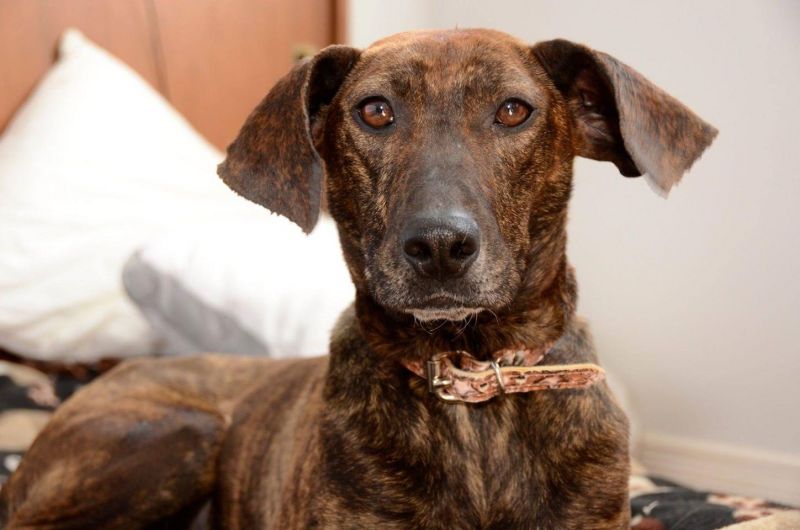 Hi my name is Grace. I am a young 1-2 year old mix (the humans think maybe Plott Hound/Catahoula mix) and weigh approx 35 pounds.
I am a gentle sweetheart who loves to be with people and cuddle.
I am not a noisy girl and I do not bark unless I am playing or it is time to let me out of my crate. I have a deep soulful hound voice when I do bark (must be the hound in me!)
I love to run and play in the yard now that the temperature is getting warmer. I did not like the cold at all, probably because I am was little underweight. I have a great appetite and have grained a few pounds (but still have a few more to put on!)
Before coming into foster care, I was not eating very well and probably not very regularly either. Food is Number 1 on my most favourite things list and I just can`t help myself when my humans are eating and will sometimes try to grab it from their hands. I am learning this is not acceptable.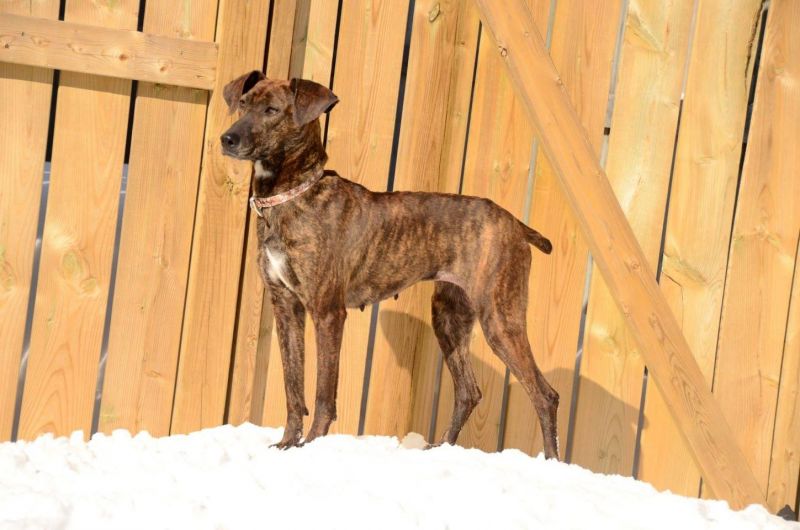 I am currently living with dogs and cats and we are getting along well.
I am crate trained and house trained. I will come when I am called and I listen when I am told No. I will start learning the basics like sit and down shortly. I am not great on that thing they call a leash though - that will be a work in progress.
I do not need a super amount of exercise and I am slowly building up stamina and muscles. A few play sessions a day and something of my own to chew on in the house is good.
I have been known to try and create my own chew toys with slippers and gloves, etc. so a bit of puppy proofing is necessary to help keep me safe and out of trouble. I can be insecure and I need time to adjust to new things. I am very trusting of my humans and I look for their support.
Love,
Grace
Grace is spayed, heartworm tested negative, and her vaccines are up to date. She will be microchipped prior to adoption.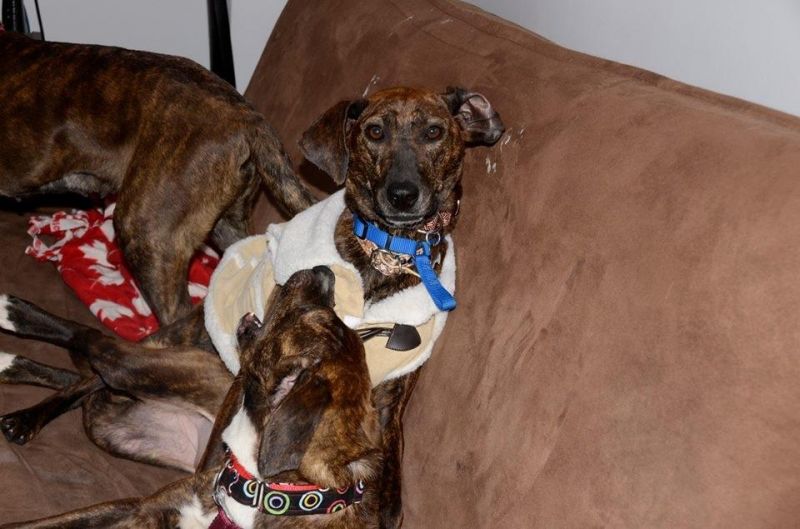 To apply to adopt Grace, please complete the adoption application form. For more information on Grace or any of our other dogs available for adoption, please contact catahoulaontario@gmail.com
To view all of our available dogs, click here